HB Rentals Makes Key Appointments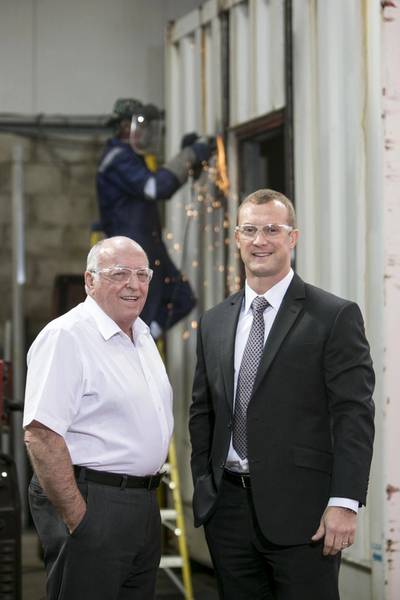 Offshore accommodation and workspace specialists HB Rentals, part of Superior Energy Services has made two key appointments to its business operations as it continues to grow in the eastern hemisphere.


Brad Hirst and Mike Christie have been appointed sales and marketing manager and technical manager respectively and will operate out of the company's new purpose built U.K. facility.


Mr. Hirst joins HB Rentals with five years experience in the offshore module business holding various commercial positions with the majority of that time spent working in the Middle East.


He has been tasked with ensuring that the company's sales and marketing plan is developed and executed for the company's core unit hire and maintenance business as well as HB Rentals' capabilities in the high growth custom build market.


Mr. Christie joins as the company's new technical manager and will oversee all engineering matters with his remit spanning both U.K. and European operations.



With 13 years in module manufacturing and installation and nearly 35 years of overall oil and gas experience Mr. Christie's previous roles include technical and project management.



Both Mr. Hirst and Mr. Christie join eastern hemisphere operations after a strong 2012, a period that saw considerable growth for HB Rentals in its key market areas and significant investment in its operations with the opening of brand new £1million facilities in Sauchen, Aberdeenshire.


HB Rentals operate a fleet of more than 400 A60 units comprising a wide variety of two to 12 man accommodation cabins, galleys, laundry, recreation and mess rooms, gymnasiums, heliports, offices, laboratories, MWD, mudlogging and well-support cabins as well as other custom fit-outs as specified by its worldwide customer base. It offers full certification, modification and refurbishment, offshore installation, hook-up and commissioning services as well as maintenance support with a 24/7 technical service worldwide.