New Appointments Strengthen Divex Subsea Team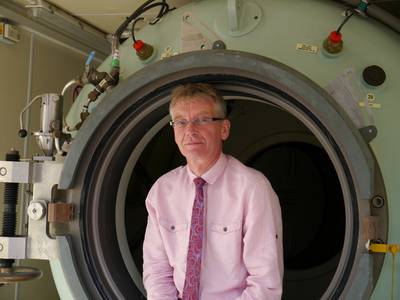 Divex, the international diving equipment technology company and a manufacturer and supplyer of both commercial and defense diving solutions, has made two senior appointments to support the company's ongoing development and growth globally.
As of April 2012 John Hunter was appointed Project Engineering Manager at Divex's Global Headquarters in Westhill, Aberdeen, Scotland while in May 2012 Greg Hewitt was assigned the post of General Manager for Divex's Asia Pacific region.
As a result of increased demand for saturation diving systems, Divex have been awarded contracts for a number of systems; totalling an 8 figure sum. With over 25 years' experience as a Systems' Engineer, Mr Hunter brings with him a wealth of experience in the saturation diving industry having previously worked at DOF Subsea Pte Ltd and Technip UK Ltd, among others. Having liaised with Divex on many projects in his former employment, Mr Hunter has also been associated with over 17 major Dive Support Vessels in the construction, manufacturing or refit of these boats.
His position at Divex will see him using this expertise to manage a team of engineers in dive systems design that will enhance the state of the art technology currently produced by Divex. As a result of increased demand in projects, Mr Hunter plans to increase his already substantial team of engineers and is currently recruiting for a number of positions.
In May of this year, Greg Hewitt was appointed General Manager of Divex's Asia Pacific region. Responsible for the day to day management and running of Divex's facilities in both Perth and Sydney, Mr Hewitt is responsible for 42 employees however expected awards for Saturation Diving Systems mean that the Australian branch will soon be looking to expand and recruit.
Mr Hewitt brings with him a wealth of experience and expertise in the marine industry having worked for the Australian Submarine Corporation (ASC) and overseen all maintenance to support the "In Service" Collins Class Submarines. His other roles have included General Manager for Furmanite Malaysia / Singapore as well as Business Manager for Western Australia. These roles have equipped him with the necessary skills and experience which make him ideal for the role of General Manager at Divex Asia Pacific.