Viking Expands in Brazil, Appoints New Sales Director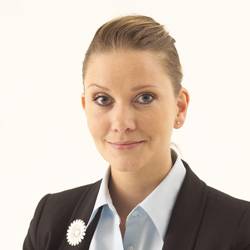 VIKING Life-Saving Equipment, a marine and offshore safety equipment company, is gearing up in Brazil. Already strongly represented with its Brazilian head office and servicing station in Rio, the company announced it expanded its presence with a new branch in São Paulo's Santos seaport on August 1, 2011.

Strategically located close to the harbor and covering some 900 square meters of space, the new location currently offers liferaft servicing, with plans to introduce servicing for lifeboats, suits, lifejackets and marine fire service soon. The Santos branch will be led by local industry veteran Cristiano Borba.

The company has also announced the appointment of Mette Line Pedersen as its new sales director in Brazil. Mette Line joined VIKING Brazil as of July 1, 2011, bringing with her an extensive offshore background including six years with VIKING in Singapore and three years in Aberdeen.