STATS Group Appoints First Middle East Director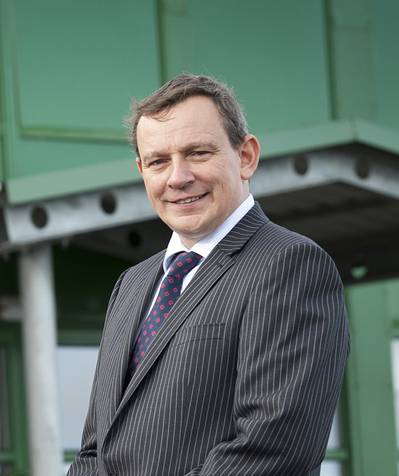 Pipeline engineering company, STATS Group, has appointed Angus Bowie as Regional Director for the Middle East North Africa (MENA) in a move which heralds a major expansion in the region.

Mr Bowie was previously Technical Director and has relocated from Aberdeen to Abu Dhabi where he will oversee the opening of new workshop and warehousing facilities and recruiting staff.

STATS Group was recently awarded a 10 year multi-million pound contract by Qatargas and views the Middle East as a key territory for dramatically growing the business and rolling out its patented pipeline isolation tools and services.

The Aberdeen-based company expects to invest around $5 million (£3.2 million) over the next three years in facilities and engineering and support staff in Qatar, Abu Dhabi and Ras al Khaimah, with Saudi Arabia and Oman also in its sights.

STATS Group chief executive officer, Pete Duguid, said the MENA region will contribute 30% of the company's forecast £20 million revenue in 2012, growing substantially in successive years.

Mr Duguid said: "The MENA region is strategically important to the overall growth and development plans for STATS Group and it's the primary focus of the business through 2012 to ensure we build a robust structure and function in the region. We have aligned with very strong sponsors across the region and plan to develop a strong presence in Saudi Arabia and Oman in the coming year.

"The intent is to develop all business streams in region whereby we will have the capacity to provide isolation and intervention services and a dedicated process plant solutions division offering shutdown rental services and hydrostatic testing. Our focus will also involve developing our subsea services position."

Mr Bowie said: "The award by Qatargas to provide isolation services for its Emergency Pipeline Repair System is a game changer for us in the Middle East and it puts us in an excellent position to take advantage of the emerging EPRS sector in the Middle East."

"Our objective is to elevate STATS from a regional company to a global operation. The Middle East offers huge opportunities to do that and being based in Abu Dhabi I can work closely with our major clients and demonstrate our commitment to them and to the wider market."

The company is now engaged in a recruitment campaign for engineering, technical, logistic and financial/administration staff to support the growth plan.