Seagull Secures Panama Flag Approval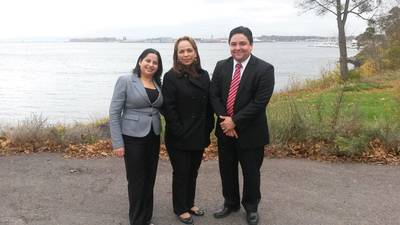 Seagull Maritime said it has secured training center approval from the Panama Maritime Authority, marking the first time that an overseas company has done so following the PMA's 2014 change of leadership. The approval process included a two-day inspection of Seagull Maritime's Horten, Norway facilities by three PMA staff.
"We are the first training center in the world to be audited and approved by the new administration of PMA outside of Panama, as part of an exhaustive review by the Flag State demanding the attention of six Seagull Maritime staff," said Torger Tau, Manager – Training Courses, Seagull Maritime AS.
The audit confirms the alignment of Seagull Maritime's entire onboard training program with IMO Model Courses, and authorizes Seagull Maritime to conduct training courses on PMA's behalf in line with the lnternational Convention on Standards of Training, Certification and Watchkeeping.
"In most cases Flag States review individual courses, while their approval of the training center itself is based on approvals we hold from the Norwegian Maritime Authority," Tau said. "Separate approval
from Panama
- the largest ship registry in the world, with about 8,600 ships carrying its flag – included a request to verify our own record-keeping on seafarer data. Our archive was interrogated at random down to the level of single seafarer records, while PMA required a briefing on our training methods.
"PMA showed particular interest in our updated Ship Security computer-based training modules and the suite of products we have refined to reflect the demands of STCW. However, with more than 9,000 ships using the Seagull training solution onboard, this approval is of great significance for us and our customer base."
During 2014 Seagull Maritime broke a previous company record, by issuing more than 14,000 certificates and course diplomas to seafarers to acknowledge the completion of the training specialist's onboard courses.