Argentina Seeks 22 LNG Cargoes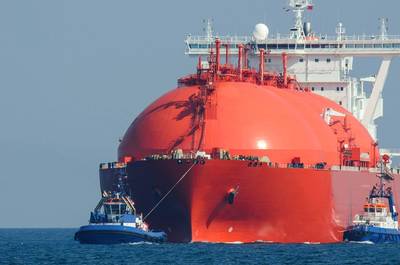 Argentina's state-run Enarsa launches tender to buy 22 liquefied natural gas (LNG) cargoes for delivery from May to August for delivery to its two import terminals, trade sources said.
Enarsa seeks nine full-size cargoes for its Bahia Blanca terminal and 13 half-size deliveries to its river terminal at Escobar.
Bids must be submitted on or before March 6 and pricing must be based on either U.S. Henry Hub or Brent crude oil.
Escobar shipments cannot take tankers with a capacity of more than 90,000 cubic metres of LNG due to shallow water conditions.
Traders are expected to source supplies from Trinidad, Nigeria and Angola, the source said.
Reporting by Jessica Jaganathan in Singapore and Oleg Vukmanovic