ITF Asia-Pacific Ship Swoop Uncovers 'Ghost Ship'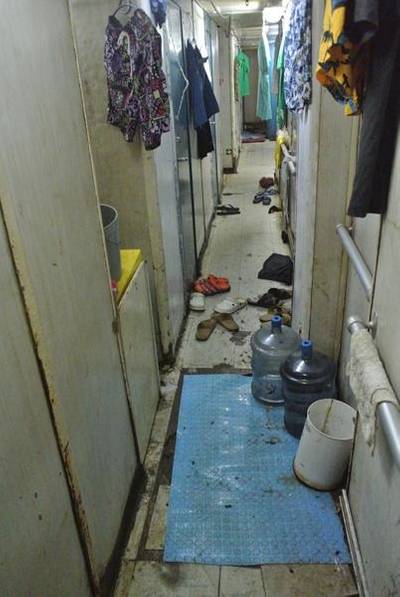 ITF carried out 67 ship inspections in one week in Thailand, Singapore, Indonesia & Philippines. Uncover a 'ghost ship'.
The inspections led notices of warning being issued to errant companies and concerning unpaid wage claims.
Described by ITF as a 'ghost ship', conditions aboard the Chinese owned, Togo flagged, Ocean Dream were particularly shocking. Official port records at Laem Chabang, Thailand showed the vessel had left on 19 October 2012 but it remains illegally in Thai waters and is being used by the Tourism Authority of Thailand (TAT) to offer twice-weekly cruise trips in the Gulf of Thailand. Inspectors found 140 frightened Chinese and Burmese crew members, including 30 young women, living illegally on board with expired visas, unpaid wages, dirty accommodation and very scarce food and water.

The inspectors discovered that the ship's safety certificate was about to expire but no new one had been received. It also emerged that no crew contracts or wages accounts were available on board. ITF unions are now following up this case urgently, with the help of the Thai authorities.
Inspectors issued warnings for very low wages to two ships in Cebu, Philippines – one Antigua flagged, the other Panama flagged. The inspector in Manila has taken up the case of 10 Tanzanian crew on board the Panama flagged Hyundai Advance who are owed wages totalling US$12,846 (around £8,000).

In Tanjong Priok port in Jakarta, Indonesia union activists reported being offered bribes by the master of Panamanian flagged mv Sea Pilot for overlooking poor accommodation conditions on board.

In Singapore, activists from ITF seafarers unions found expired contracts and able seamen being paid very low wages, between USD 500 (£320) and USD 600 (£380) a month, on Panama and Singapore flagged vessels. Notices of warning were issued to the owner companies and unions in the next port of call were alerted for further follow-up action.

Sangam Tripathy, ITF Asia Pacific assistant regional secretary, said: "These inspections have sent a clear warning to shipping companies that they will not get away with ignoring the application of internationally accepted standards for pay and conditions on board their ships."