St. Johns Delivers Tugs for Australian Project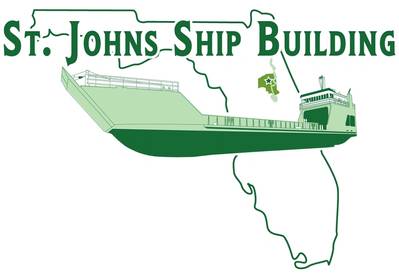 St. Johns Ship Building delivers two tugs to Smithbridge for high profile terminal construction project in Botany Bay.
St. Johns Ship Building of Palatka, Fla. delivered two custom built twin screw push tugs, the Lady Shayne and the Lady Dashelle, for Smithbridge of Brisbane Australia. These 25-ft tugs feature twin John Deere model diesel engines with a combined rating of 600hp and conventional shaft drives with reversing gears.
"The Lady Shayne and Lady Dashelle will be assigned to a very high profile marine construction site in Botany Bay in Sydney, Australia where a new bulk liquid terminal is being built to accommodate tankers," said Ron Mason, Marine Operations Manager and New Construction Projects Manager for Smithbridge.
With these tugs, Smithbridge can adapt various kinds of utility equipment to the front of the vessel for different project requirements, "thanks to the excellent job St. Johns did in developing our hydraulic anchor handling frame for the front," said Mason. The Shayne and Dashelle will handle the 160-ft by 80-ft piling barge as it goes through the piling process for the terminal.
In addition to these newbuilds, St. Johns Ship Building will begin work on a second pair of identical tugs, as well as a pair of 39-ft truckable tugs, for Smithbridge.