McDermott forms Strategic Alliance with SOCAR, Azerbaijan's State Oil Company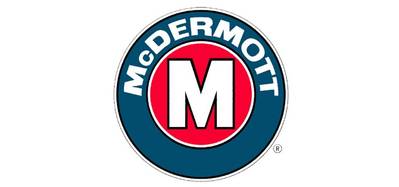 McDermott International, Inc. (NYSE:MDR) ("McDermott"), announced today that one of its subsidiaries, McDermott Caspian Contractors, Inc., and the State Oil Company of the Azerbaijan Republic ("SOCAR") have formed a strategic alliance to implement a major pipelay and diving services contract in the Caspian region.

The contract was recently awarded to McDermott in Azerbaijan as part of further development of the Azeri, Chirag and Deepwater Gunashli ("ACG") field in the Azerbaijan sector of the Caspian Sea.

Under the agreement, McDermott will perform the engineering, procurement, fabrication and installation of pipelines, cables, umbilicals and subsea tie-ins and subsea equipment. SOCAR and its subsidiaries will perform various construction activities including fabrication of subsea structures, subsea installation services, provision of equipment and facilities, and will supply project-related and diving personnel.

"We are honored to be strengthening our collaboration with SOCAR in the Caspian," said Stephen M. Johnson, President and CEO McDermott. "SOCAR and its subsidiary companies have played an important role in the success of our operations in the Caspian since the 1990s."

McDermott has more than 20-years of work experience across the Caspian region. Its worldwide leadership in project management, engineering, construction, fabrication and installation of pipelines and subsea facilities, combined with SOCAR's extensive Caspian knowledge and unique long-term experience in the exploration of Azerbaijan's offshore oil and gas reserves bring unique strengths that will benefit the successful development of the ACG field.

Source: McDermott International