Baltic Index Dips as Vessel Demand Slows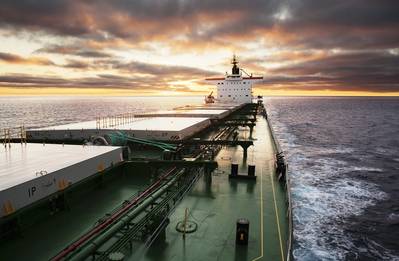 The Baltic Exchange's main sea freight index slipped for the second straight day on Tuesday as demand across vessel segments fell ahead of a week-long holiday in China beginning Thursday.

* The overall index, which factors in rates for capesize, panamax, supramax and handysize shipping vessels, fell 9 points, or 0.8 percent, to 1,114 points.
* The capesize index fell for the first time in six sessions, losing 31 points, or 1.7 percent, to 1,793 points.
* Average daily earnings for capesizes, which typically transport 150,000-tonne cargoes such as iron ore and coal, fell $243 to $14,075.
* Steel and iron ore futures in China edged higher on Tuesday, but gains were capped as trading activity winds down before the Lunar Year break.
* The panamax index was down for the 12th straight session, shedding nine points, or 0.73 percent, to 1,228 points, a fresh low since Sept. 2017.
* Average daily earnings for panamaxes, which usually carry coal or grain cargoes of about 60,000 to 70,000 tonnes, were down $69 to $9,856.
* Among smaller vessels, the supramax index fell two points to 817 points, while the handysize index fell two points to 518 points.
Reporting by Vijaykumar Vedala