Dry Land Big Row Benefits Lake Malawi Health Project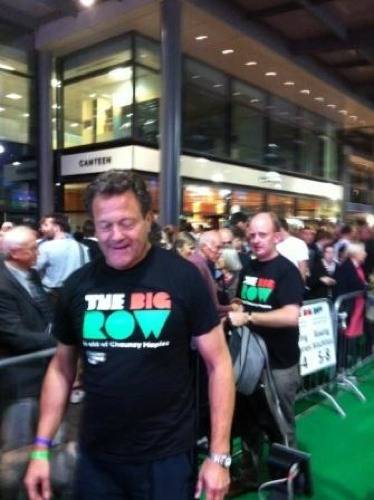 Three heroic teams of oarsmen from Thomas Miller P&I in London as well as sister team at Thomas Miller Asia-Pacific have all successfully completed their legs of the Big Row charity event. In total some eighty teams from the international maritime community took part in a 'virtual' row of the length of Lake Malawi to raise funds for the ongoing refurbishment of the 'MV Chauncy Maples' as a medical clinic ship.
The main event took place in Spitalfields Market in the City of London on the evening of the 11th September. However, the Club's Hong Kong office took advantage of the time difference to get an early start in a three way battle with law firm Holman, Fenwick and Willan and the Royal Hong Kong Yacht Club who hosted that event.

The event saw 76 rowing crews competing against each other in the largest event of its kind hosted at London's Spitalfields market. The crews, each rowing 10,000 metres, illustrated the wide range of people from the City of London who pulled together for this significant event: 17 crews came from law firms and chambers, 15 from insurance brokers and underwriters and 16 marine and mutual insurance managers took part, in addition to teams rowing in the Isle of Man, Hong Kong and Greece. The fastest time was posted by the Royal Navy team who completed the 10km row in 32 minutes and 17 seconds.

The MV Chauncy Maples is Africa's oldest floating ship and is being renovated into a state-of-the-art mobile health clinic which will sail to the remotest fishing villages surrounding Lake Malawi where malaria, TB and HIV/AIDS are prevalent and medical provision is scant.