Crystal Cruises' Bookings Surge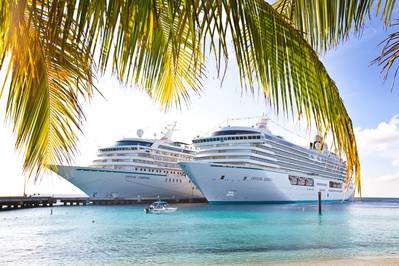 Crystal Cruises reports a 38% increase in advance bookings & an increase of $93 million in revenue over the same time last year.
The cruise line says it kicked off 2013 with 'Book Now Fares', direct mail increases, strong travel agent promotional support worldwide, and robust onboard bookings. In just the past two months, Crystal has also reaped a half dozen travel magazine awards voted by the traveling public and professional travel agents, underscored by service, food, entertainment and design ratings gained from its post-cruise Quality Assurance guest surveys.
Crystal Symphony and Crystal Serenity went "all inclusive" in early-mid 2012 and maintained the commitment to quality inclusions and attentive service.
"Each year we hear from thousands of guests who thank us for providing an unparalleled vacation experience," says Jack Anderson , senior vice president, marketing & sales. "The truth is, we're thanking them and their travel agents for putting their valued vacations in our hands and having such faith in their Crystal experience for this year and the years to come."