Alfa Laval Briefing on Energy Saving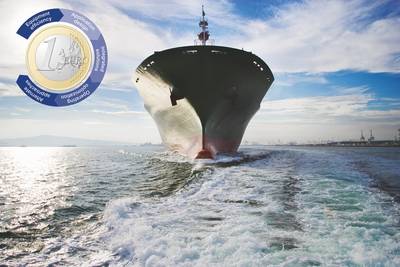 As ship owners and operators continue to be pinched by high fuel prices, Alfa Laval says it is raising the bar when it comes to solutions.
Drawing on the industry's broadest portfolio of equipment and knowledge, Alfa Laval is taking a comprehensive approach that promises sweeping advances in energy efficiency.
Today's marine industry is placing greater emphasis on energy than ever before. This comes as no surprise, since virtually all energy at sea comes from the burning of fuel. Given that fuel at current prices can be up to 70% of a vessel's operating expenses, it makes economic sense to burn less – and to get more from whatever is burned.

This is putting fuel efficiency, fuel flexibility and energy recovery in the spotlight. Moreover, the fact that every penny counts is calling attention to cost of ownership and the minimization of lifecycle costs. As the industry's most diverse equipment provider, Alfa Laval is working to merge these aspects into complete solutions for energy efficiency.
Strong drivers but limited alternatives
Achieving energy efficiency, and thereby a reduction in fuel-related operating costs, is a key to profitability in today's marine business. But the problem of rising fuel prices is just one incentive to burn less fuel. The other is emissions legislation, which targets HFO in particular.

Burning less HFO immediately reduces the production of CO2, SOX, NOX and other harmful emissions. But with current fuel alternatives either expensive or impractical, HFO will be the continued choice for most vessels. Scrubbers will have to do the bulk of curbing emissions, with additional fuels and fuel blending to lend a hand.

The trick, then, is to find fuel-saving solutions within the framework that already exists on board. In this respect, slow steaming is the golden example, since it allows extreme savings without changing equipment at all.
From equipment to process lines
For equipment suppliers, all this means new complexities. "Today we have an increasing mix of parameters to take into account," says Alfa Laval's Niclas Dahl, Market Unit Manager Marine Energy. "Varying engine loads, multiple fuels and other factors are all interrelated in their effect on energy efficiency. So looking at individual equipment is no longer the whole answer."

The answer, as Alfa Laval sees it, is to view energy savings in a wider perspective. "In addition optimizing products and features for energy efficiency, we're taking a step back and looking at entire process lines, both before and after the engine," says Dahl. "By optimizing the design and operation of the fuel line and the steam line, for example, we're opening up possibilities for a new level of savings."
To learn more, click here.