LNG Bunkering Study Released by LR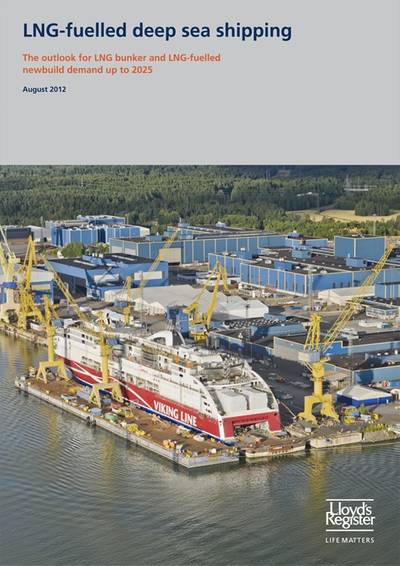 Key finding is that demand for the deep sea trades could grow significantly if LNG bunkers are competitively priced compared with other fuel options.

The 52-page study, which is being launched at Gastech 2012, assesses the likely scale of demand for LNG fuel and LNG-fuelled newbuilds using a unique interactive model of data drawn from major industry stakeholders.

The 2011-2012 study says global acceptance of LNG as a marine fuel will depend on the development of a global bunkering infrastructure as well as viable pricing. It advises owners to consider fuel flexibility while the various options are weighed.

The study, which aims to help clients draft plans for future emissions compliance with the IMO's Marpol Annex VI rules and Emission Control Areas (ECAs), will help foster the future design and technology of vessel propulsion systems.
The study is available here.