Weinberg To Lead Canaveral Port Authority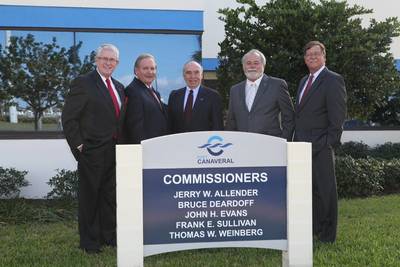 Cocoa Beach resident Tom Weinberg will serve as Chairman of the Canaveral Port Authority Board of Commissioners for 2013.
The former Chief of Staff for former Florida Sen. Mel Martinez was elected unanimously to the position during the first meeting of the year for the Board. Also elected were Titusville attorney Jerry Allender as Vice Chairman and Cocoa citrus grower Frank Sullivan as Secretary/Treasurer.
Titusville attorney John H. Evans begins his first term on the Board. Also serving will be Merritt Island auto dealership owner Bruce Deardoff, the immediate past Chairman of the Board.