UK P&I Club Capital Reaches Record High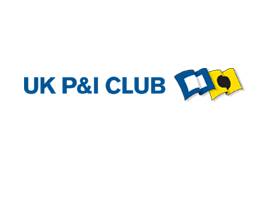 Latest Review of the Year shows enhanced financial strength of UK Club

In its Review of the Year 2011, published this week, the UK Club posted total assets of $1.6 billion.

Dino Caroussis, Chairman of the UK P&I Club, commented:
"We have achieved our goal of balanced underwriting so that all the $69 million investment return of the year is transferred to the reserves. The Club's $478 million free reserves and capital are the highest they have ever been; our Members can be confident that the process of rebuilding the Club's reserves has been successful. The Club is back in a position of considerable financial strength which will enable it to meet the challenges of the future with confidence."

The Club's total assets exceed its claims liabilities by 159%, one of the strongest ratios among the clubs of the International Group. The Club is currently rated A- (stable outlook) by Standard & Poor's.

Quality of membership remains a priority for the Club, which declined to quote terms on more than 5 million gross tons of shipping which did not meet its standards. For existing entries, the Club continues to work with Members identifying best practices and sharing loss prevention experience. Its ship inspectors directly implemented that policy by visiting 350 entered ships during the course of the year.

Nearly 65% of the ships entered with the Club are less than ten years old and one-third are less than five years old:

Nick Whitear, Communications Director for the Club's managers, Thomas Miller P&I, explained,

"We have seen a major turnover in the ships entered with the Club as our Members have been actively modernising their fleets. This is a positive development although it has to be said that it has a slight negative impact on gross income as owners expect to pay less to insure newer ships."

There is now strong evidence of a link between the performance of the shipping markets and the volume of P&I claims, particularly the attritional or lower level claims. The number of non-Pool claims, ie those settled directly by the Club, in 2009 was 25 per cent lower than in 2007. However, the average value of claims continues to rise. In the last ten years the average cost of a claim increased from $17,806 in 2000 to $29,069 in 2010.

Source: http://www.ukpandi.com