Carnival Reports Profit Slide in Q1 2014, Outlook Gloomy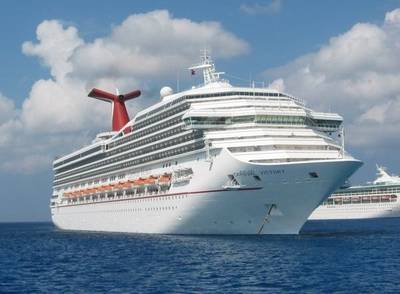 Cruise line group Carnival Corporation announced non-GAAP net income of $2 million, or $0.00 diluted EPS for the first quarter of 2014 compared to non-GAAP net income for the first quarter of 2013 of $67 million, or $0.08 diluted EPS.

Key metrics for the first quarter 2014 compared to first quarter 2013 and December guidance were as follows:
On a constant dollar basis, net revenue yields (net revenue per available lower berth day or "ALBD") decreased 2.1 percent for 1Q 2014. Gross revenue yields decreased 1.9 percent in current dollars.
Net cruise costs excluding fuel per ALBD increased 3.3 percent in constant dollars driven by higher advertising spend. Costs were better than December guidance, up 4.5 to 5.5 percent primarily due to the timing of certain expenses. Gross cruise costs including fuel per ALBD in current dollars were flat.
Fuel prices declined 3.4 percent to $654 per metric ton for 1Q 2014 from $677 per metric ton in 1Q 2013 but were higher than December guidance of $643 per metric ton.
Fuel consumption per ALBD decreased 4.8 percent in 1Q 2014 compared to the prior year.
The company states that it continues to expect full year 2014 net revenue yields, on a constant dollar basis, to be down slightly compared to the prior year (in line with the prior year on a current dollar basis). The company also continues to expect net cruise costs excluding fuel per ALBD for full year 2014 to be slightly higher than the prior year on a constant dollar basis.

Taking the above factors into consideration, the company forecasts full year 2014 non- GAAP diluted earnings per share to be in the range of $1.50 to $1.70, compared to 2013 non- GAAP diluted earnings of $1.58 per share.

Looking forward, Carnival Corporation & plc President and Chief Executive Officer Arnold Donald stated, "We are on the path toward improved financial performance. We are working hard to maintain the momentum with additional product
initiatives, continuous improvement in our already high guest satisfaction levels and greater utilization of our global scale."