Siem Car Carriers at Houston Texas Break Bulk Expo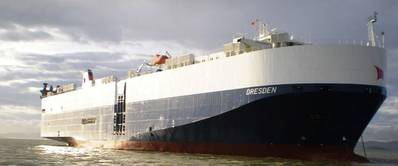 Siem Car Carriers to exhibit at upcoming Breakbulk Americas Transportation Conference & Exhibition.

Siem Car Carriers operates a transpacific liner service, specializing in the movement of cars, roll on roll off (RO-RO), high, wide and heavy (OHW), break bulk & project cargo to provide a North America Pacific Asia (NAPA) liner service between Mexico, the US West Coast, China, Japan, Korea and Russia.

The company says Its fleet is modern and efficient and that they work closely with clients to improve their processes using the very latest EDI technology endeavouring to work creatively and flexibly to find the best solutions to customers' transportation needs.

Siem Car Carriers is part of the Siem Industries Group – a global organization with a philosophy of long term growth – was formed in 1980. The Group traces its history back to the 19th century and is incorporated in the Cayman Islands, and has executive offices in George Town, Cayman Islands. A subsidiary, Siem Kapital AS, has offices in Oslo, Norway, and another subsidiary, Siem Capital UK Ltd, has offices in London, United Kingdom.