Car Carrying Volumes Boost WWH Revenues in Q4 2013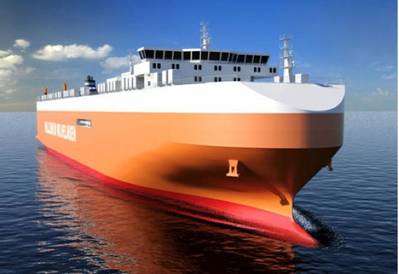 "Shipping volumes increased in the fourth quarter. As expected, car volumes improved more than high and heavy volumes," stated Thomas Wilhelmsen, group WWH CEO. Extracts from the fourth quarter 2013 financial report follow:
Operating profit for the fourth quarter of 2013 was USD 82 million (USD 96 million) based on a total income of USD 893 million (USD 903 million). The operating profit for the quarter was negatively impacted by an accrual related to a draft cease and desist order which the partly owned Wilh. Wilhelmsen ASA (WWASA) company Wallenius Wilhelmsen Logistics (WWL) received in January 2014 (WWASA's accrued share is USD 16.5 million). The group's performance was slightly above the third quarter adjusted for non-recurring items.
The fourth quarter saw a positive growth in volumes transported deep sea and continued growth in the top line for the group's maritime services segment.

"Shipping volumes increased in the fourth quarter. As expected, car volumes improved more than high and heavy volumes. There was also a positive development in all main trades, except Asia to Europe still being affected by low European demand," says Thomas Wilhelmsen, group CEO in WWH. "The activity level in our logistics segment was slightly down due to seasonality, but more or less offset by higher contribution from Hyundai Glovis and increased inland distribution volumes for WWL."

Total income improved for the maritime services segment, although the operating profit was stable quarter on quarter. "The operating margin is below our long term target for the segment," says Wilhelmsen. "We do however see a positive development, supported by larger orderbooks and minor acquisitions within technical solutions."

Outlook
"We expect a modest start to the year for our shipping and logistics activities," says Wilhelmsen when commenting on future prospects. "Car volumes will develop more positively than the demand for high and heavy transportation. Combined with uncertainty related to US logistics activities and a general margin pressure in both shipping and logistics, a continued focus on efficiency measures is needed."

For the maritime services segment, the revenue prospects are fairly stable short term. "While the market sentiment is improving, a continued weak shipping market impacts owners' purchasing capabilities and put pressure on demand and operating margin. However, we welcome the positive development in the global newbuilding orderbook implying a continued growth in the merchant fleet and consequently an increased demand for maritime services," concludes Wilhelmsen.