USCG Celebrates 224th Birthday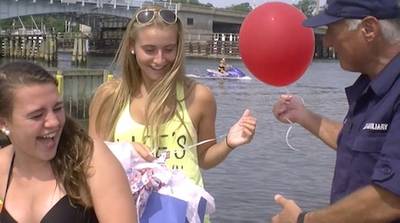 On August 4, 1790, Congress authorized the creation of the Revenue Cutter Service, the precursor to the modern U.S. Coast Guard (USCG).

In celebration of the service's 224th birthday, members of the USCG and Coast Guard Auxiliary surprised boaters along the Mid-Atlantic coast, wishing the boaters happy birthday and presenting them with balloons and gifts.

The members presented boaters in Baltimore, Maryland, Virginia Beach, Virginia and Wilmington, North Carolina, with life jackets, signal mirrors, air horns and other safe boating-related gifts at marinas and public boat ramps and wished them happy birthday on behalf of the service.