Clarkson Port Services Director Celebrates 30 Years Service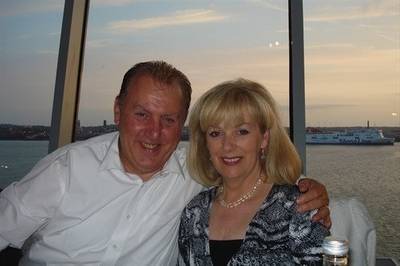 Barry Stokes, a director of UK-based Clarkson Port Services (CPS) recently celebrated 30 years' service with the company.
Barry was one of the very first CPS staff members, when, in 1983 he opened a Genchem Shipping office in Runcorn to provide vessel agency support to Genchem Chartering (ICI), British Fuels and Arklow Shipping. He built up a profitable and successful operation, integrating it with Vopak and Clarkson Brothers & Casper to further develop the UK agency representation.

During his time with CPS, Barry has been instrumental in the expansion of the Division to its current number of 14 Clarkson EnShip offices in the UK.

During a celebration dinner, Barry was presented with a golfing gift and Andy Rham, CPS Managing Director, made a speech thanking Barry for his contribution over the years.