LOC Celebrates 25 Years in Singapore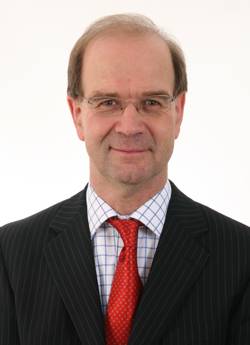 Planning to Expand Further in the Region.

London Offshore Consultants (LOC), one of the world's leading independent marine and offshore industry consultancy firms, is set to expand its activities and office network in Asia Pacific, it announced. LOC provides a range of specialist consultancy services on planning, design and execution of high value, complex marine and energy based operations through to technical advice on major shipping casualties. Its customers include the world's leading oil and gas majors, contractors, underwriters, Protection and Indemnity (P&I) Clubs, other marine insurers, governments, lawyers, ship owners and a host of other maritime businesses.

As LOC this year celebrates the 25th anniversary of the founding of its Asia headquarters in Singapore, it announced it is gearing up for another phase of growth in Singapore and the Asia Pacific region. LOC Group Chief Executive Officer Andrew Squire said today: "Despite the uncertain global economic outlook and the difficult times the shipping industry faces today, we have been able to expand our activities in Asia tremendously in the past five years."

"Our Singapore office is now equal to our London headquarters in terms of activities and the business it produces for the group. Singapore is a good place to do business and it will remain our Asia hub as we expand our footprint into other major maritime and offshore oil and gas centres in the region."

The Singapore hub has developed a network of offices in mainland China, Hong Kong and also in Thailand. LOC also has a thriving office in Perth serving the burgeoning offshore developments in Australia. Further development is planned in other countries in the region where there is already ongoing business including; Malaysia, Vietnam and South Korea. LOC's core activities in Asia include advising insurers on marine casualties, insurance claims, disputes and litigation, marine warranty surveys, marine and engineering consultancy and surveys, inspections and audits.

Staff numbers have increased in the Asia Pacific region in excess of 120% over the last five years and are predicted to grow similarly over the next five years.
The Singapore office has increased its activities significantly in the past five years with revenues almost trebling over that period. Approximately 35% of the Group's revenue is earned within the Asia Pacific region now, compared to just over 20% five years ago.