New Chairman for UK's Third Largest Port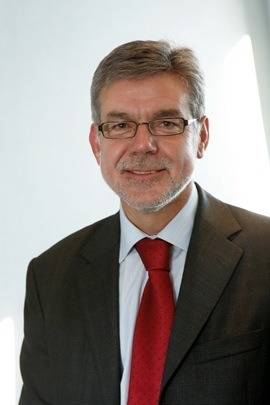 One of the most senior figures in the UK Ports Industry, Peter Jones, has been appointed Chairman of the Port of Milford Haven and will take up the post on 1, August 2013.
Having retired earlier this year as Chief Executive of the UK's largest ports group Associated British Ports, and with a career stretching back over 30 years in the ports sector, Mr Jones will bring a wealth of experience to the UK's 3rd largest port. The Port of Milford Haven is the country's single largest energy gateway responsible for handling up to 25% of the UK's seaborne energy trade.
Stephen Hammond MP, Under Secretary of State for Transport, said: "I am delighted that Peter Jones has accepted the invitation to become the new Chairman of the Port of Milford Haven. Peter brings with him an impressive track record and an unparalleled knowledge of ports and shipping from his long and varied career in the ports industry, including at CEO and Chair level. His experience will be a great asset to Milford Haven and I am sure he will lead the Port confidently into the next phase of its development."

Mr Jones succeeds David Benson who will be stepping down from the post of Chairman at the end of July. As Chairman, Mr Benson led the Port through the start of the Liquefied Natural Gas era, successfully establishing Milford Haven's two LNG terminals and the start of their safe operation in 2009.