Chandler to VP Operations, Bay Diesel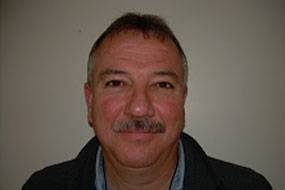 Bay Diesel & Generator announced the promotion of Lynn Chandler to the position of Executive Vice President of Operations. Chandler will oversee the operations of Bay Diesel's parts department, service division and administrative functions. Chandler has been with Bay Diesel since February of 1990.

In his time with Bay Diesel, Chandler has participated in nearly every aspect of the business, including service coordination, payroll and accounting. Chandler became General Manager of Bay Diesel as the company began to grow rapidly. In addition, Chandler is part owner of Bay Diesel and sits on its Board of Directors. Before joining Bay Diesel, Chandler served in the United States Navy as a member of the Construction Battalion (CB, or "Seabees" as they are more commonly referred).

Bay Diesel & Generator is a veteran-owned small business with offices in Chesapeake, Norfolk, and Richmond. The company specializes in diesel engine sales and repair for multiple national brands, parts sales, and generator sales, repair, and maintenance. The company is an Authorized Marine Dealer for Caterpillar through Carter Machinery and the regional distributor for Generac Power Systems generators.