Otto Marine Fixes AHTS Long Term Charter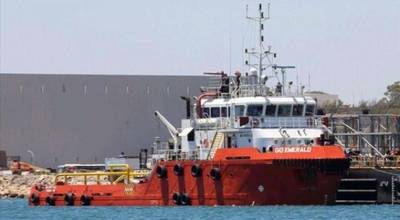 Singapore's Otto Marine says it has secured a long-term US$11.3-Million charter contract for its Anchor Handling Tug 'Go Emerald'.
The owners inform that Go Emerald will be deployed for work on long term charter in West Australian waters for a renowned oil and gas player. Built in 2009, the vessel is a 2,800 bhp Anchor Handling Tug vessel of 423.6 dwt and with a 36.5 tons bollard pull.

"The global offshore oil and gas industry is thriving, and we are pleased to see that Otto Marine is partaking in this positivity with a good charter contract momentum from around the world. With encouraging rig orders and more focus on deepwater exploration, the Group has begun to implement plans to expand our fleet to take advantage of this trend. Our objective is to build a young fleet to cater to our clients' needs, which will include a comprehensive selection of vessel types across various tonnages."
Mr. Garrick Stanley, Chief Executive Officer.

About Otto Marine
The company is an offshore marine group which owns and operates a large fleet of offshore support vessels and is engaged in specialized shipbuilding of offshore vessels for primarily Deep Sea applications. The shipbuilding includes ship repair and conversion.

Headquartered in Singapore, the Company owns/leases and operates 64 offshore vessels and one of the largest shipyards in Batam, Indonesia.