Chinese Cargo Ship Sinks: 8 Crew Dead, 3 Still Missing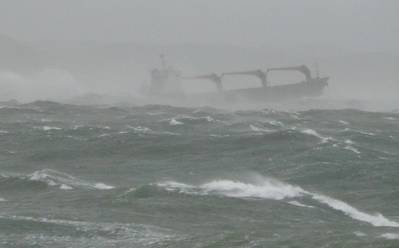 Eight crew members of 19 crew aboard a Panama-flagged Chinese-owned 8,461-tonne freighter, died after their vessel sank in rough seas off the South Korean harbour of Pohang, reports Xinhua.
The vessel, the CHENGLU15, owned by China's Lishen International Shipping Group, was standing by to enter Pohang port to discharge cargo when it dragged anchor, collided with the sea wall and sank.
China's Xinhua reported that 18 of the 19 crew members were Chinese, including the captain who was among the dead. The other crew member was Vietnamese.
Source: Xinhua