Battleship Commissioned as Floating Museum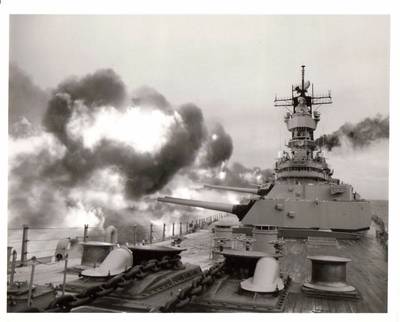 'USS Iowa' was honored at a 4th July commissioning ceremony at her floating museum dock in Los Angeles

One of the most powerful battleships of all time, the Iowa was built starting in 1940. After it was commissioned, the ship transported President Roosevelt to the Tehran Conference in 1943. The ship also saw action in World War II and the Korean War.
The Navy awarded the ship to a nonprofit group to display as an interactive naval museum that will highlight its place in American history, explains CBS News.
Among those in attendance at the rededication included Iowa Gov. Terry Branstad, Sen. Tom Harkin of Iowa and Los Angeles Mayor Antonio Villaraigosa. They were joined by hundreds of veterans and former USS Iowa crew members as well as a great-granddaughter of President Franklin Roosevelt.