River Cruise Company Fined $400,000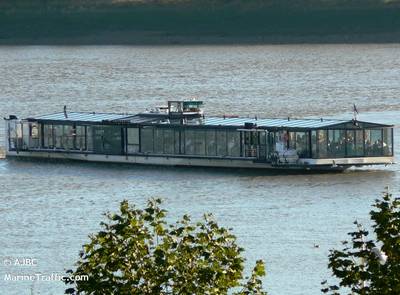 A Thames river cruise company has been fined a total £304,925 (approximately $411,000) at Westminster Magistrate's Court in a prosecution brought by the Maritime & Coastguard Agency (MCA) for operating without a valid Domestic Safety Management (DSM) certificate.
Sodexo Ltd pleaded guilty to operating without the valid certificate, contrary to the Merchant Shipping Act 1995, on one of its Thames cruise vessels Symphony. They were fined £300,000 and ordered to pay a victim surcharge of £125 and £4,800 toward the cost of the prosecution.
Symphony is a Scandinavian style river cruise boat operated by Sodexo subsidiary Bateaux London Ltd specializing in banqueting style cruises for up to 260 guests at a time.
In June 2017, the vessel was inspected by MCA surveyors and was found to have several deficiencies. An improvement notice was issued ordering the owners to rectify them. This was on the understanding that a new DSM certificate would be issued once the vessel complied. The DSM certificate expired on the August 11, 2017, but Bateaux London failed to rectify the faults or contact the MCA.
Between August 11 and September 21, 2017, the vessel operated without a valid Domestic Safety Management Certificate. During this time the vessel operated cruises with more than 10,000 passengers and crew. When a company representative was interviewed by the MCA's Investigation and Enforcement Unit, they admitted that the vessel had turned over in excess of £500,000 ($674,000) during the six-week period it was operating without a valid DSM.
Mike Greenwood from the Maritime & Coastguard Agency's Orpington Marine Office, said, "It is a fundamental requirement that passenger vessels obtain the necessary certification to operate. Operating without valid certification is not only illegal, it risks the safety of the travelling public. In this case the company did not take preventive action to rectify failures in their own management systems which allowed the vessels to operate repeatedly without the required certificates."