SBM Offshore Completes FPSO Liza Financing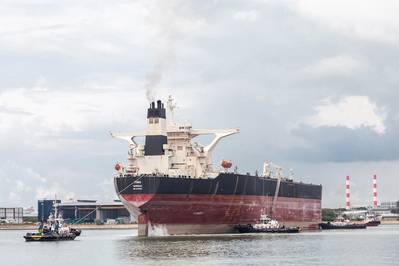 SBM Offshore said it has secured the $720 million project financing for FPSO Liza through a consortium of 12 international banks, completed on December 19, 2017.
SBM Offshore said it expects to draw the loan in full, phased over the construction period of the FPSO. The financing will become non-recourse once the FPSO is completed and the pre-completion guarantees have been released. The post completion project loan has a tenor of 10 years, with a variable interest cost of LIBOR plus 1.65 percent.
The converted very large crude carrier (VLCC) FPSO Liza is owned and will be operated by SBM Offshore. The lease and operate contract includes an initial period of 10 years with extension options up to an additional 10 years.
The FPSO is designed to produce up to 120,000 barrels of oil per day, will have
associated gas treatment capacity
of circa 170 million cubic feet per day and water injection capacity of circa 200,000 barrels per day.
The FPSO will be spread moored at the Liza field located in the Stabroek block circa 200 kilometers offshore Guyana, in water depth of 1,525 meters and will be able to store 1.6 million barrels of crude oil.