Russia's Largest Shipping Company MLC-2006 Compliant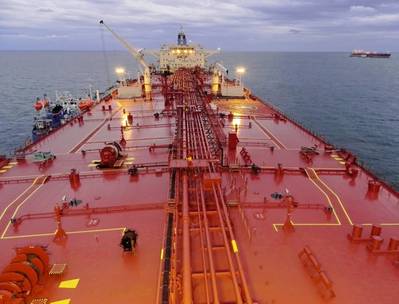 Novoship tankship 'NS Columbus' the first Sovcomflot Group vessel to receive an IMO 2006 Maritime Labour Convention certificate.

The Aframax crude oil tanker NS Columbus underwent an inspection by the Maritime Authority and was declared to be in full compliance with the regulations of the convention. The document granted will be valid until 20 February, 2018. This certificate confirms that the company-operator follows best practices in the observance of sailors' rights, the provision of proper living and working conditions, and the granting of social safeguards.
"The ILO's Maritime Labour Convention of 2006 will enter into force this year. SCF fleet has long been prepared for this event: every vessel has a declaration stating its compliance with labour standards at sea and this document is an integral part of the MLC-2006 certificate. We will gradually make other our ships available to inspectors and plan to receive the remaining certificates we require for all our vessels, whose personnel management is handled by Novoship. This process will be completed within the next three months." – Oleg Stepanov, Head of Personnel Management at OAO Novoship, Head of SCF Staffing Centre in the south of Russia. 


Sovcomflot Group's management team expressed its gratitude to the tanker's crew and gave its personal congratulations to Captain Dmitry Kushnarenko on successfully passing the inspection.