EU Review Includes Coasta Concordia Lessons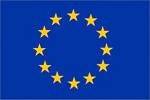 Safety of passenger ships – Costa Concordia accident and Commission review of safety legislation.
Vice-President Siim Kallas, European Commissioner for Transport has asked that the currently ongoing review of EU passenger ship safety legislation take fully into account any lessons to be learnt from the Costa Concordia tragedy. The review will prioritise, in particular, the issues of: design and stability of passenger ships, technological developments in the sector, crew training and safe operation, including emergency evacuation procedures. Vice-President Kallas will outline the Commission's position to the European Parliament's Transport Committee on Tuesday 24 January 2012.
Vice President Siim Kallas said: "One week ago today, the voyage of the Costa Concordia met a tragic end. Our thoughts are foremost with the victims and their families and friends. I want to pay tribute to the rescue and safety teams and the people of Giglio for their relentless and generous help. Safety comes first. We will ensure that any lessons from the Costa Concordia are fully taken into account in the already ongoing review of EU passenger ship safety law. And we want to accelerate this work wherever possible. The challenge is to ensure that safety rules for passenger ships fully keep pace with the latest designs and technologies in a fast changing sector. The safety record of passenger ships in EU waters has been strong over the last 10 years, but there is no room for complacency when it comes to safety. I sincerely hope that the tragic images of today are not forgotten when we need firm support to turn our proposals into safety legislation later this year."
Vice President Siim Kallas called upon Member States to ratify without delay the latest update of the International Convention for liability of carriers by sea and the compensation of passengers in case of accidents (Athens Convention), in order to advance its entry into force. He recalled that specific EU legislation based on this Convention will enter into force at the end of 2012.
Costa Concordia
Vice-President Kallas has written to the Italian Transport Minister Corrado Passera to express his condolences about the tragic accident and loss of life and to offer the support of the services under his responsibility. The European Commission services and the European Maritime Safety Agency (EMSA) are in regular close contact with the Italian authorities to follow and accompany as necessary the rescue and investigation operations.
EU law provides for rules as to maritime accident investigations, the independence of the investigation and as appropriate the cooperation of concerned Member States and EU services. Investigation results will need to be made available at the latest within one year and to be shared with EU and Member States. This ensures that any lessons to be learned from a maritime accident are taken into account in legislative reviews such as the one currently ongoing in the field of passenger ship safety.
With regard to possible oil spill risks and within its pollution response capacities, EMSA can activate at the request of a concerned Member state anti-pollution means at short notice. For this purpose a dedicated oil spill response vessel under a stand-by contract with EMSA is stationed at La Spezia, Northern Italy.
European Passenger Ship Safety Legislation –the current rules
There are robust rules in place at international (International Maritime Safety Organisation, IMO) and EU levels, governing the construction and the safety procedures for passenger ships, strict certification and inspection requirements as well as rules on the liability of carriers and compensation of victims. But ship design and operation of ships continue to evolve significantly. For this reason, the Commission has been working, since 2010, on a review of EU legislation on passenger ships to ensure it keeps pace with the latest evolution in design, operational procedures and technology used in this sector. That work must now fully take into account any lessons to be learnt from the Costa Concordia.
Questions to be prioritised in the review include the following:
Stability: Do the current stability rules on passenger ships need further updating? In particular, in relation to ships, damaged and/or exposed to bad weather conditions.
Design of ships and technical evolution: Do safety standards need adaptation in line with the new technical developments in this sector, new materials used, recent evolution in the design of passenger ships, types of engines used?
Evacuation: How can one ensure that passenger lists are accurate and up to date, in line with existing rules? How can new technologies or equipment reinforce plans and procedures for evacuation? Can the EU build on or support further the work being done at international level by the IMO in this area?
Scope of EU Legislation: Should the scope of existing EU passenger ship safety provisions be extended to cover more types of ships for domestic voyages (eg for passenger sailing ships or historic ships)?
Qualifications and training of crew: Is there more that can be done, for example, in terms of communication of crew with passengers, rescue services and with each other?
What happens next?
Vice President Kallas has called a meeting with Cruise Industry Representatives for end of January to receive their first hand assessment and commitment for the ongoing review.
The Vice President will host, in spring 2012 a conference with stakeholders on the Safety of Passenger Ships.
The Commission services will launch a public consultation process on the legislative review during spring 2012.
The Commission may decide to bring forwards a proposal to adapt existing rules on the safety of passenger ship safety to new developments in the sector. The Vice President will provide more detail about the possible content and timing of his proposals before Summer 2012.
Background – Passenger Ship Safety
What are passenger ships, what does it the term cover?
The term passenger ships covers a wide range of ships including, cruise boats, ferry boats carrying passengers (ro-pax), ferry boats carrying passengers and cars (ro-ro pax), historic ships, sailing boats carrying passengers.
Who sets the safety rules for Passenger Ships?