Concordia Maritime Appoint Kim Ullman President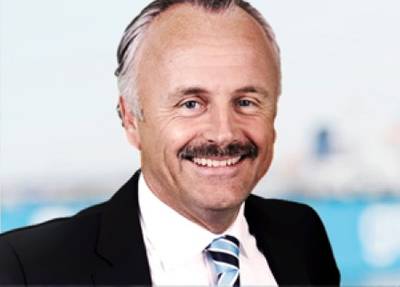 Joakim (Kim) Ullman has been appointed President of Concordia Maritime AB with effect from 1 January 2014. Kim comes from Stena LNG where he has been CEO since 2012 and he will replace Hans Norén who will leave Concordia Maritime at the end of the year after ten years as president.

"After a methodical search during the autumn, both externally and in the Stena AB group, the board of directors is very pleased that Kim Ullman has agreed to take over the helm at Concordia Maritime. There are few people in tanker shipping in the Nordic region with more solid qualifications than Kim. I am convinced that his energy and know-how will result in a positive profitability development in the company", says Carl-Johan Hagman, Chairman of the Board of Concordia Maritime.

"Kim was one of the initiators and driving forces behind the formation of the strategic marine alliance with Texaco (StenTex) in the mid-1990s and was also the President of this company between 2000 and 2005, stationed in Houston, Texas. During this period, he also managed the formation of the suezmax pool Stena Sonangol Suezmax Pool. He returned to Gothenburg as Executive Vice President with responsibility for business strategy."

"He also served as Managing Director of Stena Weco, which is one of the principal players in the shipping of petroleum products and vegetable oils. Since 2012, he has been responsible as CEO of Stena LNG for Stena's new investments in LNG transportation."