ABBRA Plan Enhanced 2013 Conference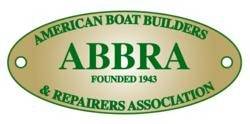 American Boat Builders & Repairers Association plans new format, seminars & discussions for next annual conference
ABBRA, the American Boat Builders & Repairers Association announces its 2013 Annual Conference the "International Boatyard Business Conference". This boatyard and related services industry event will be held January 19-20, 2013 in Fort Lauderdale, Florida. It will cater to boatyard owners, operators, and managers, boat builders, and boat repair businesses and will focus on the most current topics of interest with presentations by some of the marine industry's most influential business leaders both nationally and internationally.
Session Topics Planned:
leadership and the evolution of effective management practices in the boatyard business
the impacts of globalization on service delivery and quality
Innovative workforce initiatives… that are working
education, training and the need for uniform standards in the technical trades,
creative approaches to boatyard business development and new thinking about the business of boatyard services
the national regulatory and legislative landscape… the trends and the impacts
This new format for the ABBRA's Annual Conference will offer valuable information through sessions and training seminars. Additionally, events planned during the two days will serve as excellent networking opportunities for the attendees. The conference will continue to be the venue for ABBRA's Annual Awards that recognize industry service, achievement and contributions, including ABBRA's Boatyard of the year award.