GAC Bunker Consolidates Asian Presence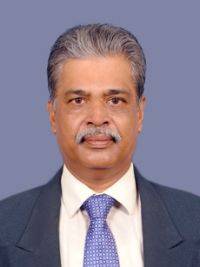 The expansion of GAC Bunker Fuels Ltd global network continues with the opening of a new dedicated office in India and the appointment of an additional trader in Singapore.
The opening of the Cochin office reflects the company's commitment to its operations in the Indian Subcontinent, where they are already represented by a team based in Colombo, Sri Lanka. Shipping veteran Captain Sathya Chandrashekar has been appointed to run the new Cochin operation.

Further east, in the one of the world's biggest bunker ports, experienced trader Dave Goh has joined Steve Chen at the GBFL Asia Pacific base in Singapore. He brings to his new role 17 years of shipping experience, including four years in international bunker trade working with blue chip customers and strong relationships with local suppliers in the region, and will help drive the company's drive for growth in the burgeoning Asian market.

GAC Bunker Fuels is an ISO 9001 certified company, and say that they have a strong focus on business excellence, quality control and strict supplier vetting procedures. They add that they have developed strong relationships with trustworthy suppliers worldwide, enabling them to offer competitive prices with flexible credit lines.