Constrains on Iran Oil Shipping Insurance Still Remain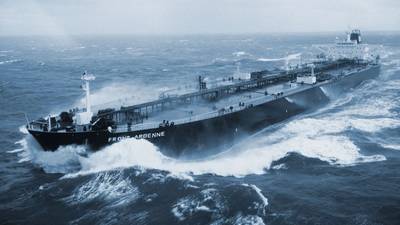 The chief executive of Frontline, one of the world's largest independent tanker firms, said it is likely to take another two or three months until insurance for cargoes carrying oil from Iran is secured, according to a report in Tasnim.
"We have not lifted anything yet, there are still terms of insurance and payments. There are still some outstanding (issues). (But) we expect that to be in place within two to three months,"
said Robert Hvide Macleod
.
"That could change, but two to three months (is) our estimate," he added, Reuters reported on Tuesday.
MacLeod is also quoted as saying chartering requirements from Iran will increase as the country is preferring to use its current fleet to store rather than transport oil. This trend will continue as Iran lacks onshore storage facilities.