Volstad Shiiping Orders Subsea IMR & Construction Vesssel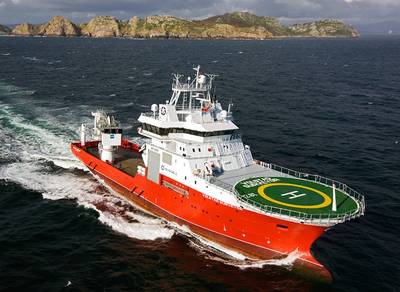 Volstad Shipping AS has signed a contract with Tersan Shipyard in Turkey for the construction of a Subsea IMR and Construction Vessel.

The contract is subject to satisfactory financing.
The new vessel has main dimensions of 128.5m x 25m and is of ST-259 design. Estimated delivery time is Q4/2015.
Total project cost is estimated at approximately NOK 800 million.

Fearnley Offshore Supply AS has facilitated the new build contract between the two parties and has also participated in the development of the design. Fearnley will also handle the chartering of the ship.

Norway's Volstad Shipping´s offshore activities centre on PSV and subsea IMR (Inspection, Maintenance and Repair). With special focus on environmental friendly and safe operations, also in Arctic waters. They say tha decades of vessel operations in Arctic waters like Spitsbergen and East-Greenland have given them the necessary experience to ensure the best technological and environmental solutions.
The company also operates one factory trawler in Norwegian waters, supplying large quantities of fish into the European market. F/T "Volstad" was the first Norwegian trawler with three quotas of cod, haddock and saithe.