Consultants Predict Dynamic Cruise Sector Growth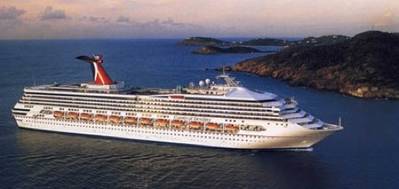 The global cruise sector is forecast to exhibit dynamic growth over the next decade, according to Ocean Shipping Consultants' (OSC) latest report: 'World Cruise Ports and Shipping'. Excerpts as follows:

OSC expects annual passenger demand to rise from around 20.9 million in 2012 to approximately 24m passengers by 2015, 29.7m by 2020 and 36.4m by 2025. This represents an overall forward expansion of 74%.

North America will still dominate the world cruise industry in terms of sourced passengers and cruise operators, but Europe and Asia Pacific are expected to grow strongly. This will have major implications for cruise capacity deployment, cruise ports development, cruise ship construction and cruise ship repair.

This in-depth passenger shipping industry analysis by OSC, its 11th since 1992, says that the industry is dominated by a relatively small number of lines, with the top 15 cruise lines representing almost 80% of total passenger capacity, and the top five lines (RCCL, Carnival Cruise, Princess, Costa, NCL) alone accounting for 49%. However, if controlled tonnage under different brands is included, the distribution of capacity ownership displays a more marked concentration, with the top three cruise line groups representing 73% of the total fleet capacity.

Small category vessels with <1,000 lower berths account for 51% in terms of vessel numbers, but only 14.4% in overall capacity. Large vessels of 2,000 plus lower berths dominate in terms of passenger capacity, at 62%. The large category has also dominated recent years' order books, hence featuring strongly in cruise fleet's development profile.

The full report is available for purchase from: www.OSClimited.com as from 2 September 2013.