Krill Wins NOAA FSV Contract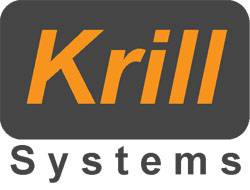 Krill Systems won the contract from NOAA for supply and installation of Vessel Fuel Measurement and Management Systems (VFMMS) onboard six NOAA Fisheries Survey Vessels (FSV). In a competitive bid, on an unrestricted basis, NOAA issued its award to 'the responsible vendor whose quotation resulted in the best value to the Government, considering both price and non-price factors'. The factors used to evaluate the quotations were: Technical Approach, Past Performance and Price. NOAA Fisheries Survey Vessels (FSV) is the most technologically advanced in the world and are deployed in the practical application of NOAA Fisheries mission statement. NOAA Fisheries is responsible for the management, conservation and protection of living marine resources within the United States Exclusive Economic Zone. NOAA Fisheries also plays a supportive and advisory role in the management of living marine resources in coastal areas under state jurisdiction, provides scientific and policy leadership in the international arena and implements international conservation and management measures as appropriate.
"We are very pleased to have won this contract in a very competitive bid environment" says Brian Staton, VP Sales & Marketing. "Krill's product continues to gain rapid acceptance in commercial marine markets, both nationally and internationally, and the NOAA award is consistent with this momentum."
Krill Systems uses Microsoft SQL server database technology to record on-board sensor data with two- second resolution and storage capacity of more than a year. Any communication system, including satellite and cellular internet access, supporting standard SMTP email protocols, may be used to transmit customizable reports and sensor data menus, in Excel format, to any location(s) that the information is needed, enabling effective vessel or fleet management.