Scorpio Awards Six Newbuild Tankship Contracts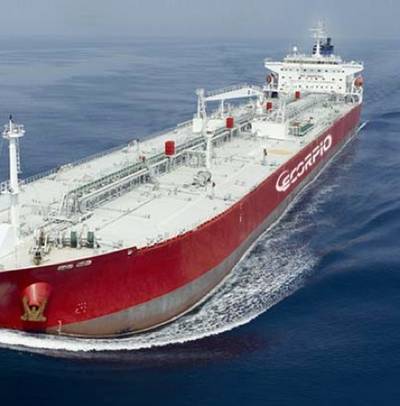 Scorpio Tankers Inc executes options with Korean shipyards Hyundai Mipo Dockyard & signs intent with SPP Shipbuilding Co.

Two MR product tankships are to be built by Hyundai Mipo anf four with SPP Shipbuilding. The six newbuildings are scheduled to be delivered to Scorpio in the second and third quarters of 2014. The Company also has fixed-price options to construct eight additional MR product tankers. The contract price for each of the newbuildings and fixed-price options is approximately $33.0 million.

Emanuele Lauro, chief executive officer and chairman of the Scorpio Tankers board commented, "We are pleased to announce the agreements for six additional 'eco' newbuildings, plus fixed-price options, subsequent to our recently completed equity offering. We are delighted by the support of our shareholders as we establish a leading position in the product tanker market. As we approach what is traditionally the strongest season, we are seeing stronger rates across all of our sectors."

Scorpio Tankers Inc. is a provider of marine transportation of petroleum products worldwide. They currently own one LR2 tanker, four LR1 tankers, one Handymax tanker, five MR tankers, and one post-Panamax tanker with an average age of 4.7 years, time charters-in 18 vessels (three LR2, three LR1, seven MR and five Handymax tankers), and has contracted for eleven newbuilding MR's (three are expected to be delivered to the Company in the first half of 2013 and the remaining eight by the end of September 2014).