Port Metro Trucker Strikes: Coordinated Action to Address Disputes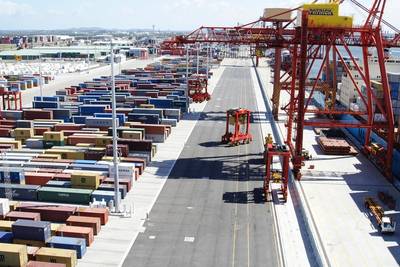 British Colombia Maritime Employers Association (BCMEA) inform that the Government of Canada, the Province of British Columbia and Port Metro Vancouver are taking coordinated action to address the work disruption at Port Metro Vancouver, Canada's Asia-Pacific gateway.

Port Metro Vancouver will begin its planned reform of the licensing system and move to terminate licenses. The Government of British Columbia is preparing back-to-work legislation with a 90-day cooling off period for 250 truckers who are members of Unifor, with the intention of introduction in the Legislature as early as Monday, March 24.

BCMEA consider that these actions are necessary, and are required to protect the economy, protect jobs for British Columbians and Canadians, and keep goods and services moving across the country.

They add that it has been seven days since the joint 14-point Action Plan was presented to truckers, as developed by both govern- ments and PMV on the basis of recommendations from Vince Ready. Despite the offer to work on the plan, truckers have not returned to work.

The governments of Canada and B.C., along with Port Metro Vancouver, are committed to implementing the 14-point Action Plan with the help of Vince Ready, once work resumes. The plan ensures truck drivers are paid fair compensation and a quick implementation of pilot measures to help reduce wait times at container termi- nals and the creation of an industry oversight committee.