Crowley Names Ayala General Manager Puerto Rico Ops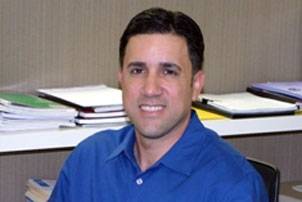 Crowley Maritime Corporation announced that Jose "Pache" Ayala has been promoted to general manager of operations for the company's liner services group in Puerto Rico. In this role, he will direct port operations, equipment control, information technology and materials management, and he will have responsibilities in finance and administration. Ayala will be domiciled in San Juan and will report to Rudy Leming, Crowley's vice president of marine and terminal operations in Jacksonville, Fla.

In this new role, Ayala will have a primary focus of developing more service options for customers, including increasing the number of sailings to and from Puerto Rico, and for adding shipping destinations. He will also work closely with Crowley's logistics team to provide complete supply-chain solutions for customers.

In October 2009, Ayala was promoted to director of labor relations, which gave him responsibility for all labor relations activities for the East Coast/Caribbean terminal operations. Ayala had rejoined Crowley in 2009 as intermodal manager in Jacksonville before being promoted to representative, labor relations. Prior to that he served as president of the Teamsters for five years in San Juan and two years as vice president. Ayala also spent 12 years with Crowley in the late 1980s-90s in barge operations.

Under Ayala, significant improvements are planned, including an expanded terminal that will offer an additional three acres of cargo staging and renovated offices. Enhancements will also be made to improve safety and functionality of the terminal, including the installation of high-mast lighting, the refurbishment of yard equipment and more.

Because Crowley transports a significant number of new and used vehicles for customers, Ayala has assigned a manager to the car division to focus on quality and service excellence.

Crowley recently increased the number of fixed sailings to Puerto Rico and purchased new cargo handling equipment for added safety, security and customer convenience.