Danish-operated Tanker Seeking New Port After Spanish Entry Ban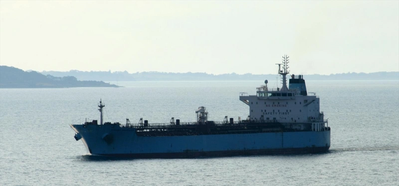 Singapore-flagged tanker Maersk Magellan is looking for another location after being stopped from entering a Spanish port over an earlier oil transfer, its Danish operator Maersk Tankers said on Thursday.
Spain's northeastern Tarragona port on Feb. 10 refused entry to the Maersk Magellan after its cargo of oil products was found to have previously been carried by a vessel that was formerly Russian flagged.
Trade in oil and oil products linked to Russia has been complicated by the Group of Seven (G7) industrialised nations' imposition of a price cap on Russian oil in December and separate European Union measures to prohibit the import of Russian crude and oil products into the bloc.
Maersk Tankers' Head of Legal Compliance Christian Kjoller said in a statement: "The decision by the Spanish authorities led us to revisit the voyage. We are consulting external expertise to ensure that everything is handled according to the sanction regulations against Russia."
Ship tracking data showed on Thursday the tanker was sailing past the coast of Italy, with the Greek port of Kalamata as its next destination.
However, Spain's Merchant Fleet said on Wednesday that the vessel could not "access... according to the regulations, any EU port".
The Magellan is the first tanker to be refused entry to a Spanish port after regulations related to the G7 oil products price cap came into effect on Feb. 5.
The vessel left its position outside Tarragona on Tuesday, Maersk Tankers said.
"The vessel has been instructed by the customer to sail towards another port, awaiting further information about its destination," Maersk Tankers added.
Maersk Tankers said earlier this week that official documents showed the cargo was of Turkish origin.
(Reuters - Reporting by Jonathan Saul; Editing by Jan Harvey)