Iraqi Delegates to Visit OPITO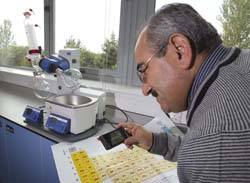 Following the signing of a landmark agreement with the Iraq Ministry for Oil to help the war-torn country develop the skills and training necessary to exploit its hydrocarbon resources, OPITO will welcome a senior delegation from Iraq on a fact-finding mission.

The delegation, made up of five senior figures from Iraq's Ministry for Oil and the deans of the four oil technical institutes in Basrah, Kirkuk, Baghdad and Tikrit, is visiting Scotland for four days this week. The delegates will learn about Aberdeen-headquartered OPITO's MIST (Minimum Industry Safety Training) initiative, which has now been used to train 48,000 oil and gas workers in its first year.

The delegation will also visit the newly refurbished oil and gas technical academy, ASET, the Robert Gordon University campus in Aberdeen, and Adam Smith College in Kirkcaldy.

Under the terms of the agreement signed in Amman, OPITO will work with the Ministry to understand the skills needed and provide specialist guidance and support to help the country build a learning infrastructure. This will ensure that the people of Iraq can obtain the skills, knowledge and qualifications needed to access jobs in the country's oil and gas industry for now and in the long-term future. OPITO is also working on designing a fit-for-purpose workforce development framework for Iraq based on its own standards and qualifications.