Baltic Trading Take Delivery of Capesize, & Charter Out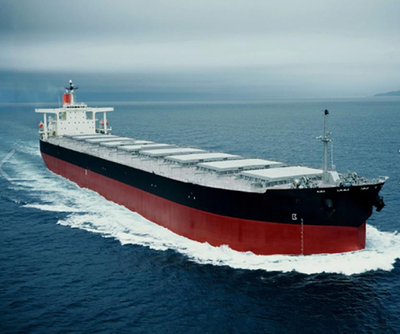 Baltic Trading Limited has accepted delivery of the first of two new bulk carriers, 'Baltic Tiger', a 179,185 dwt Capesize vessel, and found a time charter for the vessel without delay.
The Baltic Tiger delivered to its charterer, Swissmarine Services S.A., has commenced a spot market-related time charter for 10.5 to 13.5 months. The rate for the spot market-related time charter, which is subject to the completion of definitive documentation, is based on 102.75% of the average of the daily rates of the Baltic Capesize Index (BCI) published by the Baltic Exchange, as reflected in daily reports. Baltic Trading will not be responsible for voyage expenses, including fuel.

The owners says they used available cash to pay the remaining balance of approximately $40.4 million for the new ship and intends to refinance part of the vessel's purchase price with proceeds from a credit facility.

About Baltic Trading Limited
Baltic Trading Limited is a drybulk company focused on the spot charter market. The company transports iron ore, coal, grain, steel products and other drybulk cargoes along global shipping routes.