EMAS to take delivery of FPSOs from Keppel Shipyard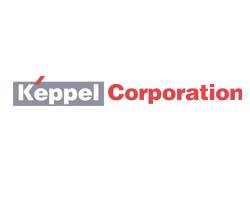 EMAS Production is set to take delivery of one of Vietnam's largest Floating Production Storage and Offloading (FPSO) vessels from Keppel Shipyard Limited (Keppel Shipyard), on behalf of owner PV Keez Pte. Ltd (PV Keez).

To be managed and operated by EMAS Production, FPSO Lewek EMAS has been chartered by Premier Oil Vietnam Offshore B.V. for the development of the Chim Sáo field off southern Vietnam for six years, with a further option to extend the charter by another six years. The FPSO charter contract is one of only seven signed worldwide in 2009, and is worth approximately US$1 billion.

The project to convert the 168,000 dwt Suezmax tanker into an FPSO was awarded to Keppel Shipyard in December 2009. To date, Keppel Shipyard has achieved a good safety record of over 4.1 million incident-free man-hours for its conversion.

Speaking at the vessel's naming ceremony today, Mr Lionel Lee, Group Managing Director of EMAS said, "Lewek EMAS is our second FPSO project with Keppel Shipyard with whom we have established a win-win partnership. This FPSO underscores EMAS' ability to deliver a diverse range of customised marine and offshore support solutions, from design and engineering to maintenance and offshore installation. The addition of Lewek EMAS to our fleet propels EMAS Production to be one of Asia's leading FPSO operators."

Mr Nelson Yeo, Managing Director of Keppel Shipyard said, "Keppel Shipyard is pleased to support the conversion of Lewek EMAS. We provided a broad spectrum of FPSO conversion services on this project, including the engineering and fabrication of topsides modules.

"In spite of the tight schedule, the project teams for this conversion have worked hard to upkeep the highest standards of quality and safety of our people and workplace. The successful conversion of Lewek EMAS further enhances Keppel as the choice provider of reliable and value-added services."

Lewek EMAS is on track for delivery in the second quarter of 2011, and is expected to begin production in July this year.

A joint venture between Ezra Holdings Limited, PetroVietnam Transportation Corporation, EOC Limited and KSI Production Pte Ltd, PV Keez is the first overseas company to secure an offshore Vietnam loan in order to finance the FPSO's conversion.
Source: Keppel