Jamaica Seeks Logistics Hub Development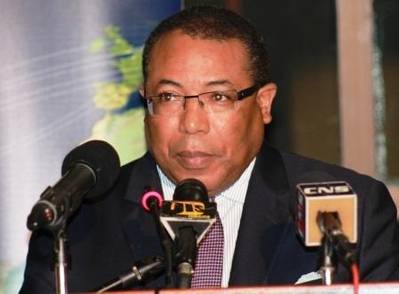 International investors are expressing serious interest in Jamaica's plans to develop as a world-class logistics hub with potentially millions of dollars being lined up to back the Government's proposals.

Jamaica Minister of Industry, Investment and Commerce, the Hon Anthony Hylton, said, "With each passing day Jamaica moves one step closer to the imminent transformation of the economy and the job creation, via the vehicle of the Global Logistics Hub. This hub is a global asset and will leverage Jamaica's economic prowess. This is not just a Government initiative but one whose success depends on the input of our global and local partners in the private sector."

Following a Government/Private Sector mission to the Middle East, Jamaica signed a Bilateral Investment Treaty with Kuwait and is in the process of developing a Memorandum of Understanding with potential partner Dry Docks World Dubai.

Both Dry Docks World Dubai and Dubai Ports (DP) World have committed to visit Jamaica in the coming months to further discussions on potential partnership opportunities.

Minister Hylton, said the meetings were "particularly fruitful, as each company expressed its keen interest I supporting Jamaica in the development of the Jamaica logistics project." He added, "Our prime geographical position has handed us a platinum opportunity and one which we must maximize."

During its visit to the Middle East, the seven-member delegation met with several influential industry organizations representing the maritime sector, logistics, aviation and financing. This included the Deputy Chairman of Emirates Airlines with whom they discussed transhipment operations and the centrality of logistics as a growth catalyst.

This Middle East trip was the latest in a series of high-profile business missions which has seen Jamaica outline its proposals for preparing the country to take advantage of the projected increase in the movement of goods when the Panama Canal expansion is completed in 2015. Successful visits have already been made to Panama, the Netherlands, China and Singapore.

Jamaica is developing a master plan to ensure it has the necessary infrastructure and workforce and will put in place the legislative arrangements to allow the country to take its place as a key location in the global supply chain.

Taking part in the Middle East mission were Dr Eric Deans, Chairman of the Logistics Task Force; Dr. Dana Morris Dixon, Acting President of Jamaica Promotions Corporation (JAMPRO); Clive Fagan, Chairman of the Factories Corporation of Jamaica; Leroy Lindsay, Senior Aviation Consultant for the Civil Aviation Authority; Kim Clarke, President of the Shipping Association of Jamaica; Trevor Riley, General Manager of the Shipping Association of Jamaica; and Francis Kennedy, President of the Jamaica Chamber of Commerce.