Michel Promoted to Crowley VP, People Development and Learning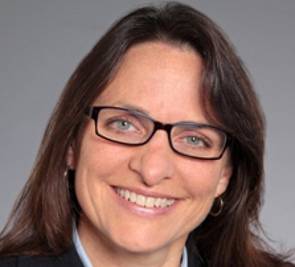 Crowley Maritime Corp. announced that Suz Michel has been promoted to vice president of People Development and Learning. Michel will relocate from Seattle, Wash., to the company's headquarters in Jacksonville, Fla.
Michel, who previously served as director of People Development and Learning, will report to Carl Fox, senior vice president, corporate services. As vice president, Michel will continue her work in helping employees - both shoreside and on vessels - develop skills and competencies to improve organizational performance. One of the key areas of focus is culture initiatives that focus on employee performance and alignment with Crowley's corporate objectives.
"Suz has been instrumental in our culture-changing process here at Crowley," said Fox. "She really has moved the company to a new level of excellence, and has helped our employees to develop core competencies that raise the level of ability for them to do their jobs well and safely. She will help lead our safety culture initiatives as we continue to focus its importance."
Michel joined Crowley in 2004, in the company's Safety, Security, Quality and Environmental (SSQE) department where she concentrated on regulatory safety training. In 2007, she was promoted to director of People Development and Learning. During her tenure with Crowley, Michel has been instrumental in shaping the department and reinforcing Crowley's core value - Our People - through the development of learning programs for personnel. Programs have included leadership, supervision, employee development as well as safety training for crew and terminals.
She has an undergraduate degree in education and a master's degree in industrial psychology. She received the company's highest honor, the Thomas Crowley Trophy, in 2008.