Norfolk, Virginia, Leaders Push Offshore Wind Development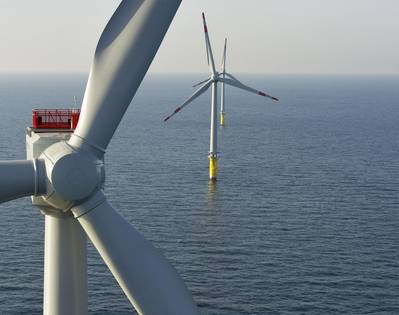 As Congress considers extending critical federal incentives for wind energy this month, leaders from the Virginia Offshore Wind Development Authority, the City of Norfolk, and the Virginia Ship Repair Association joined Environment Virginia to detail the economic and environmental benefits of supporting offshore wind power and its related supply chain industries.

America's wind power capacity has quadrupled in the last five years, and 39 states – excluding Virginia –are generating electricity from wind. The wind industry supports over 75,000 American jobs, in sectors ranging from technological development to manufacturing and construction. As land-based turbines spin across the country, coastal states have been working to position themselves to support the ascendant offshore wind industry.

"Hampton Roads is known for its tremendous maritime workforce, shipbuilding capabilities, and deep ports with unlimited clearance," said Larry Lombardi, Business Development Manager for the City of Norfolk. "The emerging offshore wind industry can change this region's economic landscape towards greater job growth, higher wages, and an increase in tax revenues."

The group explains that potential for Virginia to help lead the offshore wind industry is now squarely in view. In October, Dominion Virginia Power signed the nation's second offshore wind lease. In addition to a strong network of state and private support, the company was one of seven national finalists awarded first-round funding for offshore wind project development from the U.S. Department of Energy.