Readout from BSEE Director Watson Visit to Fourchon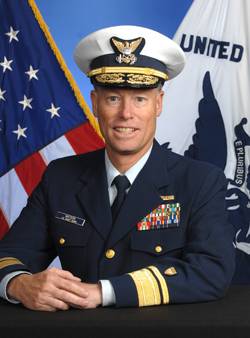 Bureau of Safety and Environmental Enforcement (BSEE) Director James A. Watson today visited Port Fourchon, La., to meet with industry representatives, the Port Commission, and the Presidents of Terrebonne and Lafourche Parishes. Director Watson discussed the recent creation of BSEE, the continued effort to enhance offshore safety and environmental protections, and the bureau's continued work on enhanced regulations.


"BSEE is committed to the Administration's goal of expanding safe and responsible development of our offshore domestic resources, and we continue to take steps to improve the safety of offshore oil and gas activities," Director Watson said. "This starts with clear, understandable regulations. It also includes consistency in executing our compliance and enforcement authorities. We are encouraged by the additional activity in the Gulf, and are focused on making sure these activities take place safely and responsibly. Industry has gained confidence and is making significant investments in both shallow and deep water, and we will continue to work with industry to make sure this progress continues. The lessons of Deepwater Horizon must stay front and center so that worker safety and protection of the environment remain paramount."