Djibouti, DP World in Legal Spat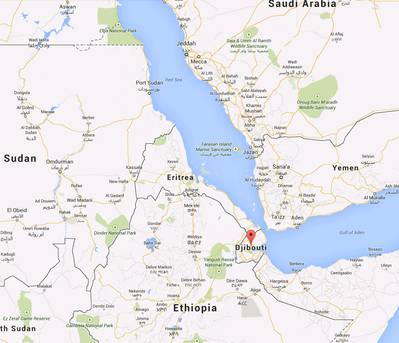 Djibouti said it had started legal action against DP World, seeking to rescind the Dubai-owned port operator's concession in Africa's largest container terminal in a row over how the contract was awarded.

"The resulting agreement unfairly favoured DP World," the government said in a statement, which questioned payments made in winning the concession in 2000.

DP World said it rejected Djibouti's allegations.

"We categorically reject the accusations and will vigorously defend our position during arbitration," a company spokesperson told Reuters by email. "We are disappointed that the government has chosen to take this action after working so closely with us as partners over the past 14 years."

DP World, which has a portfolio of about 65 terminals across six continents, owns one-third of Djibouti's Doraleh Container Terminal, the company's annual report says.

Following the collapse of negotiations with DP World, Djibouti launched arbitration proceedings in London and expects the case to be heard in mid-2015.

DP World can run Doraleh while the case is pending.

"We have invested significantly in Djibouti over those years and have been a major contributor to its economy and to its community," DP World said.

"It is surprising the accusations come from a government whose parliament ratified our concession."

A former French colony, Djibouti hosts a French military base and the only U.S. military base in Africa. Its port is used by foreign navies policing the Gulf of Aden's shipping lanes, some of the busiest in the world, against pirates from Somalia, which borders the country to the south.

Doraleh is Africa's largest container terminal, the government said, while transport accounts for nearly a third of Djibouti's gross domestic product.
(By Matt Smith; Reporting by Matt Smith, editing by David Evans)